04-02-2021
|
Dermatologist
|
Facial Care
Retinoids: What They Are And Why Your Skin Needs Them
Science and research enable us to benefit from extraordinary ingredients to care for our skin. But we often do not know what they are or how they work. Today we investigate one of them: retinoids.
WHAT ARE RETINOIDS?
Retinoids are Vitamin A derivatives renowned for their regenerative action as they stimulate the natural production of collagen and hyaluronic acid. 
Using products with cosmetic retinoids has a global antiaging effect since they reduce wrinkles and expression lines, even tone, minimise blemishes and leave skin soft and smooth.
HOW DO RETINOIDS WORK?
Retinoids or Vitamin A derivatives are small, fat-soluble compounds with two main functions: antioxidant and cell renewal. Their structure allows them to reach deep levels of the skin. 
Their renewing properties improve skin pigmentation, evening tone. They remove dead cells for softer, more luminous and younger-looking skin.
Their antioxidant function prevails in lower doses, limiting the harmful effects of solar radiation and pollution. At medium or high doses, they boost cell renewal and stimulate collagen and elastin synthesis.
HOW AND WHEN TO USE THEM
Importantly, retinoids are a photosensitive active ingredient that is not photosensitising. In other words, they lose their efficacy in contact with the sun but do not produce any negative reaction in the skin. 
They are mostly applied at night and used along with sunscreen during the day since their renewal action leaves the skin more exposed to the effects of the sun. However, some formulations include them in low, protected or stabilised concentrations so they can be used during the day.
Not recommended for use during pregnancy and breastfeeding.
WHICH MARTIDERM PRODUCTS CONTAIN RETINOIDS?
Photo-Age HA+ prevents and reduces signs of photoaging like expression lines, wrinkles, dark spots and lack of firmness.
GF Vital-Age Night Cream increases skin hydration and elasticity, reduces wrinkles and expression lines, and encourages smoother, softer and brighter skin.
Expression Gel treats and prevents wrinkles and expression lines with its moisturising, plumping and relaxing effect.
Skin Complex Advanced is the most comprehensive formula for treating chronoaging and lacklustre skin.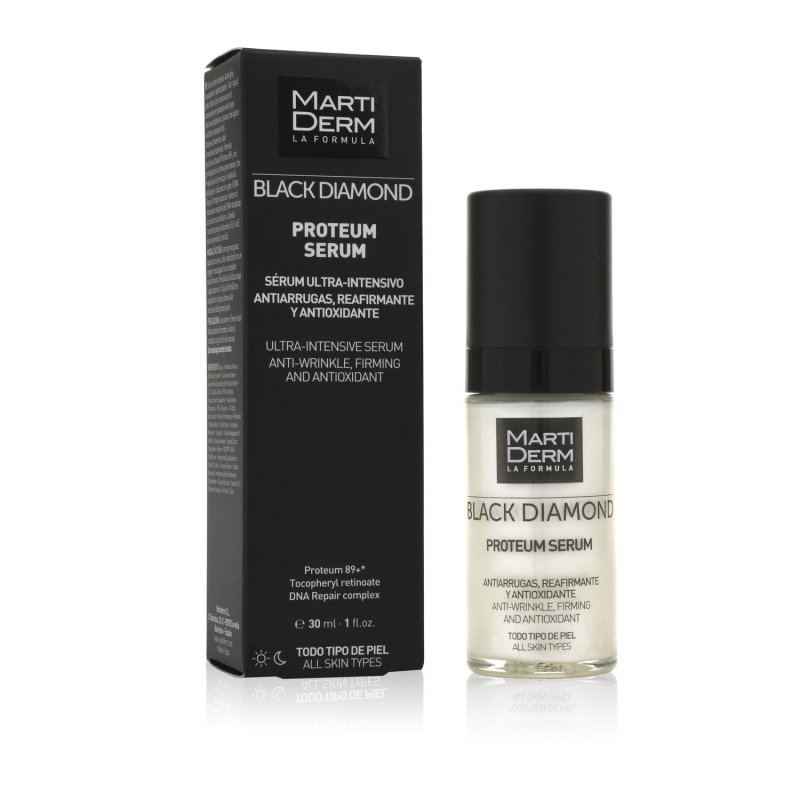 Proteum Serum is an ultra-intensive serum that helps prevent and repair the signs of skin aging. 
Epigence 145 Cream is designed to reprogramme the skin and delay the signs of aging. 
Our Intensive Hand Cream moisturises, protects and helps regenerate dry, rough and cracked hands.
Not recommended for use during pregnancy and breastfeeding.
---