07-04-2021
|
Dermatologist
|
Facial Care
Say 'no' to dark spots!
This year more than ever we want and need to enjoy the sun from a pretty terrace or on a relaxing stroll outside.  So, if you are aware of the importance of protecting your skin from the sun, or if dark spots are your weak point, the Pigment Zero range is your partner.
And if we are talking about effective dark spot prevention, treatment and reduction, we are inevitably talking about Pigment Zero. And yes, we do mean EFFECTIVE writ large. This, for example, is what our customers think after testing our sunscreen: 
100% say their skin looks brighter.
90% say their tone is more even.
81% report reduced dark spot size.
*Evaluation of the depigmenting effect of DSP-Cream SPF50+ under dermatological control. PhD Trials. Ref: 14910920.A
ARE YOU ACROSS ALL THE COMPONENTS IN THE PIGMENT ZERO RANGE?
Ampoules
DSP-Bright with double depigmenting action. DSP-Bright contains tranexamic acid and 5% Vitamin C-Tech that evens skin tone and brightens the skin.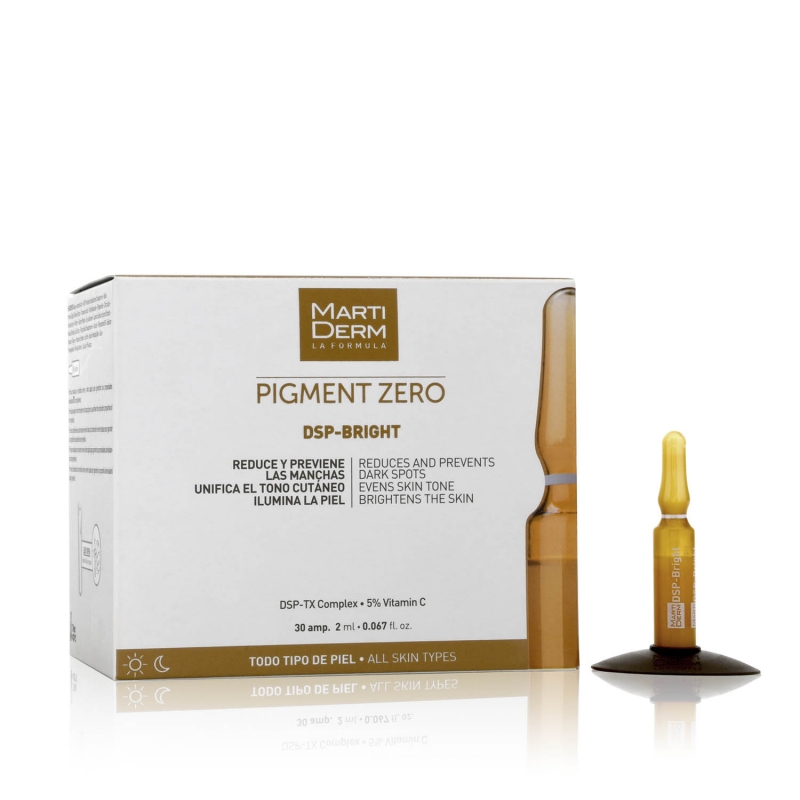 Serum
DSP-Serum Brightening: reduces dark spots by using selective depigmenting ingredients such as hexylresorcinol and phytic acid.
Sunscreen
DSP-Cream SPF 50+: protects from the sun and prevents sun spots, age spots and other types of hyperpigmentation with the combination of its active ingredients: kojic acid, salicylic acid and vitamin C.
Night cream
DSP-Renovation Cream: works only where there are dark spots and prevents their appearance. Contains natural AHAs that encourage cell renewal.
Stick
DSP-Cover with a concealer effect: corrects dark spots, giving skin a smoother appearance and more even tone.
Mask
DSP-Mask with a high concentration of active ingredients and intensive depigmenting effect.
Food supplement
DSP-Antiox Capsules: with an antioxidant, sunscreen and antiaging effect that helps prepare the skin for sun exposure and prevents photoaging.
Treatment 
Pigment Booster: one-month advanced routine combining 4 products to reduce and prevent facial dark spots, remove blemishes and even tone.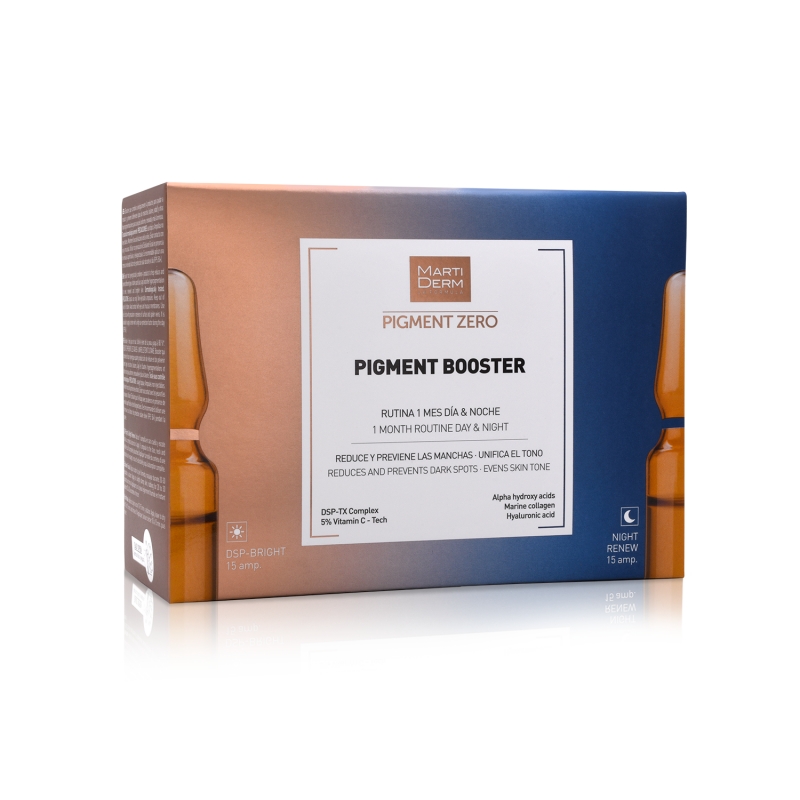 Want to know more? Discover all the products in our Pigment Zero Range here and find the best partner to say 'no' to dark spots!
---